Rainbows add beauty to the world, Do you see Rainbows often?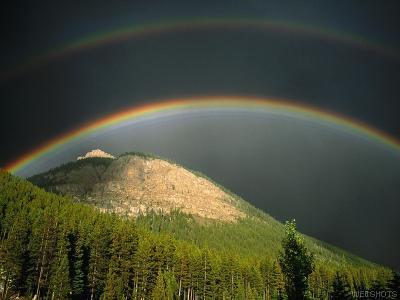 Uganda
July 6, 2007 8:04am CST
When we were younger, we had all the time in the world to be conscious of the world around us-we wouldnt miss a rainbow in the sky. Today, the hussles of life have taken this curiousity away, sometimes we dont even notice the rain signs until it begins to shower-do you still notice rainbows? Does it mean anything to you?
3 responses

• New Zealand
6 Jul 07
Hi there. Yes In my town its been raining like crazy, not too the point of floods though. Usually when its raining, we do see a beautiful rainbow, coming out from the rain clouds and mists in the far distance and we wonder where is that pot of goodies LOL...

• Uganda
7 Jul 07
I agree it looks like the whole world is raining thesedays-here in my country Uganda, are experiencing heavy rains but occasional we see rainbows in a drissle


• Sweden
6 Jul 07
Hello academic2. I see the rainbow a loot of times and I think its a wery beatiful fenomen, specell when I can see 2 at the same time and one time a sawe three at the same time. I hawe take a lot of photos of the rainbow and I think they look greate. The thing it mean to mee its a beatifull spectra to lok at. Hawe a nice day.