Where would you rather go for adventure, in the sea or mountains and forests?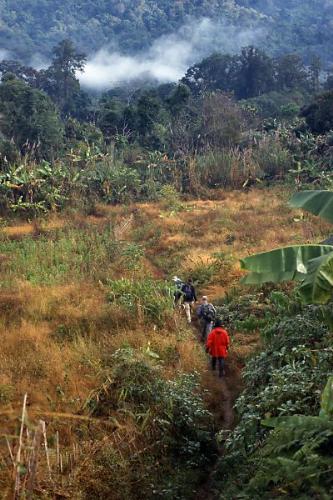 Uganda
July 7, 2007 9:21am CST
If I had my way, I would alays be in the forests and over the hills and mountains. Imagine you are on the Himalayas, looking down to the earth below, how wonderful a feeling do you derive just looking ver the forests to the ground below! Mountains and forests make me want to stay alive for ever-they are natures abundant beauty!
1 response

• Sweden
7 Jul 07
Hello academic2. I must agree with you i love the mountins and the forest.I dont hawe to go so far to get to the mountins its only 10 min walk then am i abowe the tree line so i am a lot upp there just walking taking pictures or fishing its depends wat i want to do that day. I cant get enugh of the wildernes its so nice. Hawe a nice day.

• Uganda
8 Jul 07
Nice to hear that matte5, me I live with a dsability I met 15 years ago and so my adventure tastes have changed a bit-but truely speaking, climbing to the top of a mountain and looking down below is still the most exciting memory of my adventures! I also used to like hunting birds alot in the forests, they are cool and nice, the only problem is, we are destroying the forests and the climate!