Men and Color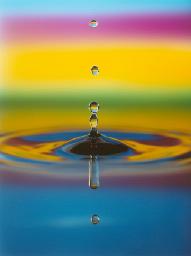 Malaysia
July 8, 2007 12:24pm CST
Most male friends that I know have limited vocabulary regarding colors. Where we have turquoise, they say greenish blue. Where we have violet, they say reddish blue. Colors to them are always "ish" plus another color. Funny eh.. I guess as long as we women understand what color they are referring to.. it's ok rite??
4 responses

• Singapore
9 Jul 07
Men are like that! That is why they need a women to be with them. It okay if we understand but sometimes they are very iritating and annoying pretending not to know what is our favourite colour is..can this consider as being alright then...

• Egypt
8 Jul 07
Maybe some words just sounds too feminine/gay due to some cultural stereotypes.. I use the "ish" in colors too.

• United States
3 Sep 07
Not men I know many diffrent colors, of course I am not into most things like the average man, my color palet is a little more sophisticated then the rest.

• Germany
8 Jul 07
Funny. I am a woman and I say greenish blue and reddish blue. I do not use the term turquoise. I do know the word and what it stands for but do not use the term. Sometimes I say violet but I like reddish blue better. I think it expresses the colors better. Why do you think this is female terminology and this is male terminology. I do not think it applies.