What do you think is the right age for retiring?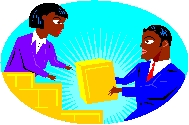 Philippines
July 10, 2007 12:50am CST
I'm 38 years old and I would like to retire from working on a regular job on or before 4oyrs. Not that I have saved enough and want an easy life, but to try out other businesses that may boost my income. Besides there is really not much to look forward in our company. What do you think, please do share your thoughts.
1 response

• Philippines
10 Jul 07
if you want to retire at 40... why not? it's not against the law to retire early from work or from working for somebody else. there are companies giving early retirement programs. i, myself, don't think that i could work for a company in the next five years if there wouldn't be any personal advancement or the work is no longer gratifying. i would like to retire early so i could enjoy my life while i still have the energy... to focus on some other things aside form work (like family, children, travel, recreation, community service and hobbies). a job is just a means for us to cover our expense for our daily existence in this world. if you want to start your own business and be your own boss and own up your time and schedule... then do so. i think that's a great way to spend a retirement. i will be doing the same in the next five years or so. coz i want to retire at 35. :)