Was it fair for Carpello to be dropped after ending a trophy drought at Real?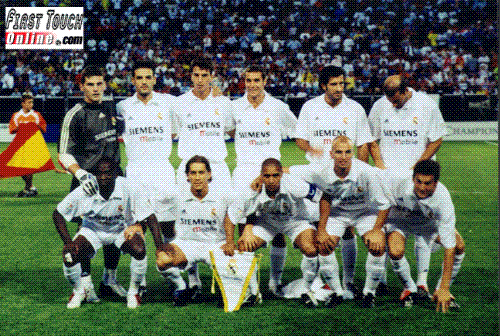 Uganda
July 10, 2007 2:27am CST
I have come to learn that Shuster is now the new manager at Real Madrid. I fee this is the greatest ingratitude of the centuary-the guy comes from Italy, struggles from behind Barcelona to win the Laliga trophy in nearly three years of trophy drought then you lay him off? How fair is this?
3 responses

•
8 Jan 08
I'm glad he's gone. I hope he can bring class he's shown previously to england, I'm not one of those english people who think he's the wrong man. I think he's got a great eye and knows how to bring a team about, I don't blame him when he was real. The team didn't play for him, it's a shame they can't take the blame like professionals. ~Joey

• Uganda
10 Jan 08
I love the English team, I agree with you, let him bring his class to England-no regrets for me!

• Serbia And Montenegro
12 Jul 07
Maybe it is not a fair, but thats life, for mee he and Murinho ar at this time best managers on the world! I am a little sead to see dat after so much time he bring trophy to Madrid they and contrackt wheet hem! Bern Shuster it is a new manager of Real and they ar sing one of best defensive player on market Pepe, i would love to see whats next singing, could it be Kaka or Christiano Ronaldo i will love to see!

• Uganda
13 Jul 07
I agree, it wasnt fair at all,if they dont bring in the likes f Ron and Kaka, they may never see any trophy this year

• India
16 Jul 07
it was absolutely rubbish to drop a great coach like capello who wins the league in his first season in charge.