Will Dhoni captain India in 20-20 World Cup???

India
July 12, 2007 3:31pm CST
As Rahul Dravid has backed out of 20-20 cricket and currently Dhoni is vice captain, it makes sense to think that Dhoni will lead the Indian Team in 20-20 World Cup...But is he really capable or is he ready for this position??? Do u think Dhoni will make a good captain???
2 responses

• India
13 Jul 07
Yes as the big three are out, he has to take the captaincy, he is really capable for that position, He is kind of player who likes the pressure. He always thinks cool even on pressure situations. Other than Dhoni i find others in the team or not capable of handling the team..Yes he can be agood captain, he is out future captain.

• India
13 Jul 07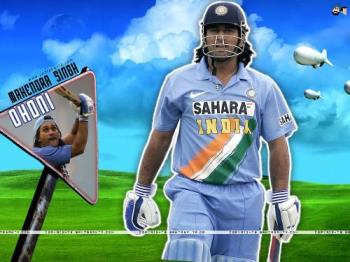 I dont think that Mahendra Singh Dhoni will captain India for the 20-20 world cup because India have many senior players which is highly favorable or captaining India in this years 20-20 world cup series.Mahendra Singh Dhoni has been a good player for India and also been of very use in the last couple of overs but minus point about him is that he has not captained India before and the selectors can not take risk by giving him a chance to captain India in such a important series or Indians.I think if Rahul Dravid does not become captain for the Indian site than Yuvraj Singh or Any other senior player will get the chance to captain India in the upcoming 20-20 world cup.