Do you still keep the memory about Childhood Innocence?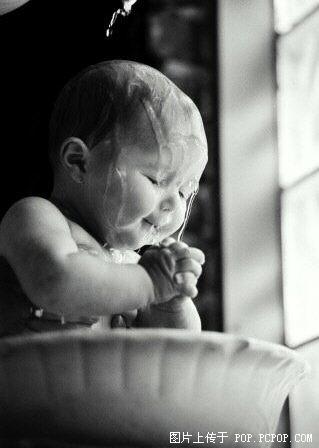 China
July 13, 2007 2:45am CST
I still remember when I was a child,I insisted that there were many real persons in the TV machine and I wondered how they could sleep in such a small "room". Once,my little sister believed that the shining bottle was filled up with stars that I picked from the sky when I was in plane,and she said to me angrily that she found the stars got fewer in the sky was all because of me.But only I know,that was autumn day! I think matters about childhood innocence should be collected as treasures. So,what about you?
4 responses

• China
14 Jul 07
well,i guess i've never had those experiences. when i was a little girl,that time i was not like a girl,my mother cut my hair short,so my behavior was like a boy.i ran outside and play balls.never watched tv before i was ten.that was forbidden in my family. i hope i could have experiences like that,it is funny when you recall those memeories.

• China
14 Jul 07
like a boy?that sounds great,and i guess your childhood must be very happy.that's enough.thank you for your reply.

• United States
22 Aug 07
No tv til 10????? OMG the things you missed. You must get some sort of TV service with the Boomerang network on it!!!!

• Philippines
19 Jul 07
Yeah then me and husband will tell something about it to our kids. and my children will just laugh at it...so funny.


• China
14 Jul 07
kids always do everything on purpose,but they have their distinctive thinking.

• India
4 Aug 07
ya i agree with u, i regard childhood as the best phase of life of a person, for the children hav no worries abt money, day to day problems, they just enjoy life as they feel like. i will wait for ur response . bye . tk cr.