Do you giveup easily?

India
July 13, 2007 8:13am CST
Hi mylotters! I just would like to know how many of you giveup easily. As for me I have not gone to the Gym for ages and just started again 2 days back. My whole body is aching and i am having a stronge urge to give up on exercises. Well, I won't because i have a strong will power too. Lately I have been wanting to quit from one of my oneline business as results were no happening as per my expectations. Well, I have not given up still. I am also wondering as to what happened to our wonder woman shane? After just one week of active life in mylot, she has vanished for the past 3 weeks. Is she sick/ her mother is sick/her computer caught virus/has she given up... i wonder. A flower atttached for you all.. for being my friends here and responding to me. Happy mylotting!
3 responses

• United States
13 Jul 07
I dont give up easily at all. I am stubborn, strong willed, and persistent. If it is something I really dont have time for, such as a extra curricular activity, I will set it on the back burner of my memory, then go back to it when I can give it more attention. Most people dont like to play sports with me or video games, because I dont play to loose

• India
13 Jul 07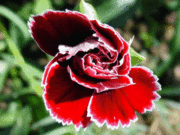 Wow! That's nice. I am strong willed and stubborn too. And if i say a "NO" it can never be an "YES". Nice of you to respond. Happy mylotting! A pretty flower for you for your response.

• United States
13 Jul 07
I do know that there are times when life gets in the way of active participation on myLot.... I do not think that I give up easily....but I am a realistic person and do sometimes change my strategy.... I did not get to meet Shane....but I am sorry that you are missing her.... Thanks for the flower, my friend...that was a sweet touch.... As for beginning at the gym again...try going every other day for awhile and give your muscles time to heal some from the rigorous workouts...I have heard that will actually give you better results...you know...tear down one day...heal a bit...build up the next day... Just a thought, my friend....

• India
13 Jul 07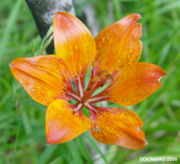 Hi tinamwhite! Thanks for the encouragement. Infact i have to be going to the Gym 6 days a week. I am not the type who giveup easily. Infact i noticed the nonactivity from Shanes part and visited her profile.Thanks for being a friend. And a flower for you too.

• China
13 Jul 07
that depends... as for my english learing, i am persistent.as for physical exercises,i am not so... however,i do want to conticue my health exercises and try to do it very often,not give up easily.

• India
13 Jul 07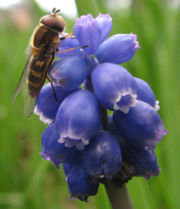 Hi wendy805! That's very nice of you.If you wish to succeed then it is important that you do not giveup. There is no gain without pain. A flower for you too.