wow. i have a star now!!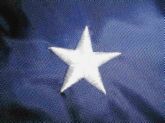 Philippines
July 14, 2007 2:53am CST
i was surprised when i noticed that i already have an eight star. when i started in Mylot i wonder about the star in other my lot users and wonder how and why they have it while others' don't. honestly, i still don't know up to know what made me deserve a star. it is probably because i got three best responses. anyway, i am proud and glad for my star. hope to make it 10! :-)
9 responses


• India
14 Jul 07
Dear misshoney Congrats on achieving a star.. It's a great feeling for sure .. Great to know that people have started liking you and you have got three best responses .. wish you get more .. and yes you will definitely get 10 stars with your good performance here .. All the very best to you :) .. Happy mylotting

• India
14 Jul 07
congrats misshoney!!!!!!!!!! i hope you are enjoying mylot.how can i get star?as you have got it!!!!!!!!!!

• Philippines
16 Jul 07
hey stone cold. they say everyone gets a star as soon as they reach 100 posts. so keep posting and hope to see your star soon :-)

• India
14 Jul 07
Good going man,congratulations and keep it up,all the best for further.

• Philippines
14 Jul 07
hi misshoney! it's nice to hear that you have a star now. me too felt the same way when i have the star. congratulations! happy posting... :)


• Singapore
14 Jul 07
Good to you yea ... of course as a encouragment i will give you a small +

• China
16 Jul 07
Wow,congratulate to u,I have also mark the stars, I don't know how to be, but only five,maybe I'm not enough efforts ,you can reach nine,how do you do it?

• United States
16 Jul 07
And now it is already up to a 9. You are doing a good job. Keep up the good work. Hope you are enjoying yourself here.