Do you agree that letting someone proves that you really love her/him??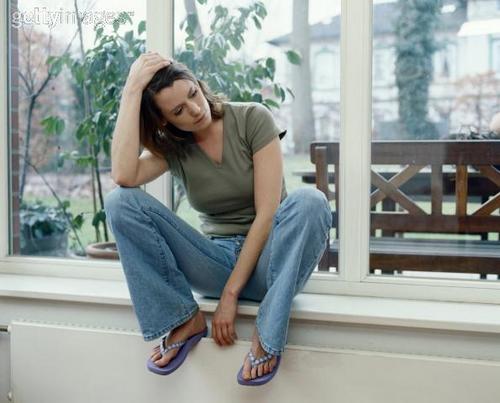 Philippines
July 17, 2007 3:58am CST
When you love someone, you let them go thinking that if they really love you, they will come back. What you fail to see is that they may not comeback thinking that you don't love them for the very reasonyou let them go. Think about it.
5 responses

• Philippines
30 Jul 07
i agree with you lean_rose.. letting go of the person you trully love is hard and for me doing such thing is a sign that your love for that certain person is really a ginuine feeling... i say its true because while doing it you're sacrificing your own self and happiness..and behind that sacrifice is the love... for i believe sacrifice will not be given to a person that is not special to you.. or to a person that you doesn't love..

• Philippines
30 Jul 07
Thanks for the response therine! You really know how to love. continue to prosper with you ginuine love! God is there to provide the right man for you who also have a ginuine love that you are worth for.

• Philippines
25 Jul 07
i dont agree with you lean_rose for me if you love somebody it means forever and its doesnt mean that you have to get something in return..if i let go of that person it doesnt mean that im putting to the test the love for me, it would be faith that will bring separate couple together if they really are ment to be together... no matter how many times i let go of that person he will come back and prove that love really do exist between them... im just trying to voice out my opinion here nothing personal..

• Philippines
30 Jul 07
Yeah it's okay lady_yeng. For me, if someone leaves me behind, I will just let go of him because its his decision. I don't have the right to stop him, if he loves me then he is free to go back tgo me but if he don't I can moved on and forget about him. hehehe

• Turkey
25 Jul 07
ok, first of all i really don't believe that anyone has to let someone go and wait for him to come back just to be sure of his love. that sounds ridiculous. but if it has to be that way, there is a really small detail you pass over i think. why don't you just talk about it??? it may help. you can say "i love you but i'm not sure you do so just stay alone for a while and i'll be here for you if you decide to come back." how is this? i don't know, just a suggestion.

• Philippines
26 Jul 07
There are some cases that it can help when you talk about it, but there are a lot of instances that the two lovers will decide to break what they have started, well it depends on the situation

• Philippines
18 Jul 07
I believe otherwise. I think you should fight for someone that you truly love. You'll never know what you got until it's gone..

• Philippines
26 Jul 07
But, how can you fight for someone that is not willing to fight for you?? I agree with you that you'll never know what you got until it's gone, but you must accept the fact that someone is not anymore with you. life must go on.

• Saudi Arabia
17 Jul 07
Thanks for the nice topic... For me if I love someone I will only leave him if he asked me to -of course or did something bad for me-, even if I love him so much. For me just being able to ask me to go away or leave him alone means he doesn't need me anymore, or he's not sure whether he wants me or not -which is something I can't handle- honestly... but to let go just so he gets back to me no this is not acceptable, of course he would say if she loved me she wouldn't leave me...

• Philippines
26 Jul 07
Yeah your right, but we can't deny the fact that it really happens. I can't really handle it. If ever it would happrn to me I'll just let him go. It's his decision.