how do u eat rice?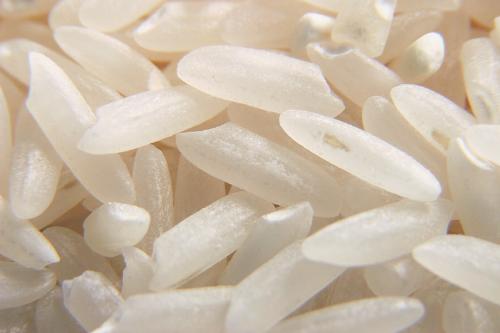 India
July 20, 2007 2:04am CST
Rice is arguably the world's most important food... but there are prepared differentl in different country or city or even diferent families, everyone's the way of eating rice is different......... Some like it spicy, some boil and sweet. So many ways of eating rice...... so how do you eat? if u can share a quick recipie it will be great...!
3 responses

• Singapore
20 Jul 07
I eat rice... plain! No, serious! Plain! Here, we cook rice plain and have it with dishes. Occasionally, we may have pineapple rice, fried rice, etc. But otherwise, it would be plain with other dishes. :)

• India
20 Jul 07
ohhhhh..... so do we eat it plain!!!only few dishes we make it with herbs ans spices and sometimes sweet also! but mostly its plain with dishes!

• United States
20 Jul 07
I've been known to melt a little butter in a saucepan, add some onions and cook them until they're translucent. Then add mushrooms, thyme, sage, salt and pepper and cook it till the mushrooms are wilted. Then I add the water to boil for the rice (according to the instructions) and prepare the rice as I normaly would with all that in the water.