What have you done with your kids thus far this summer vacation???

United States
July 20, 2007 8:15am CST
I like to think of us as a very involved family, although my husband drives truck and can be gone for days at a time i still to things with the kids on those days and the moment he gets home and of course has caught up on his sleep we all do things together has a family. what kind of things have you or do you have plans to do with your kids as a family before the summer ends and school starts back up?? we have gone to almost every movie that has been released (family oreiented , pg13) the water park, the zoo, the ocean many times, the lake,frequent picnics in the park, amusement park, and camping.
6 responses

• United States
21 Jul 07
My husband has been away most of our summer so my so and I have just been hanging out at home. We have gone to a few movies like surfs up, ratatouille, transformers, taken a few bike rides, had a picnic at the park, played at the kids areas in the mall. Mostly we have been hanging out at home, playing playstation, watching family movies on tv, games and all sorts. When my husband returns we are taking a weeks vacation to Orlando Florida for my sons 5th birthday and a well deserved break for my husband.

• United States
21 Jul 07
Orlando is defintely worth it we took our kids this past april my son was 5 adn my daughter was 2 and we had a blast were already planning our next trip, have a great time and enjoy the summer!!

• Canada
20 Jul 07
i work part time from 9-1 every day (hubby works full time as an accountant) and so far we have had a few days where we could sleep in!! that was the best and we took our daughters to the beach and the wavepool. we hope to take them to an amusement park in august as well as well as picnics after hubby gets home from work.

• United States
20 Jul 07
Well our step daughter lives in fl with her mom, so we drove to fl with our son, picked her up. Stayed at a cabin in a camp ground for a few nights. Spent time with fl in flordia, then drove home we got married and to see all the family that came in. Then we went to va beach for our honneymoon. We also spent one night at the great wolf lodge which is a great place. My husban will be home in two months before he is deployed so we plan to take the kids to great wolf lodge so they can stay and play in the waterpark.

• United States
21 Jul 07
Well we have gone to the local park several times and the creek a few times to swim and we have also went to a amusment/water park for the day, as well to a local fair and have plans to go to another one next week. We play outside alot and just relax together in the sun or shade depending on how ho the sun is LOL. I think there are a few other things that we may do before school starts back I just dont know what. My hubby would like to go camping and fishing on a lake and stuff like that but we will see if we have the time for that. My middle child is going to be haveing surgery soon so she will be healing for about 2-4 weeks so that will damper our summer plans a little. Good Luck with your plans

• Canada
21 Jul 07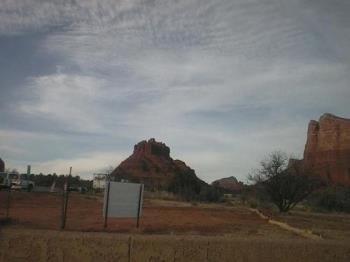 I don't have biological children, but I am about to become a step-mother. My fiance's son came out to visit us for the summer. W and C went rock climbing one day. We live in Sedona Arizona so there are many wonderful rocks to climb. They climbed Bell Rock. One Sunday afternoon when W had some computer work to do for a neighbour, C and I went out for coffee and ice cream.

• Australia
21 Jul 07
When summer comes by we'll definitely be taking our daughter to the beach for her first beach outing! We're in the middle of winter at the moment so there's only so much you can do when it's cold & wet outside! In Oz, the best thing to do in summer is visit the beaches, go to the zoo (when it's not too hot), maybe have a picnic in the park or something like that. This summer should be good, with a lot of firsts for our daughter but it'll all depend on how hot it is - Summer here in Oz can be a killer & most of the days are just too hot to do anything! Maybe a short weekend away camping would be ok, we have a lot of pets so it makes it a bit difficult so we'll wait & see what happens when summer rolls around in 4 1/2 months time!