How much money do you make on mylot a day? how many referals do you have?

Denmark
9 responses

• United States
20 Jul 07
On average I tend to post at least 10 responses a day. A couple of months ago with 10 posts I would make about 20 cents a day. But the past couple of weeks I've been making only about 3 cents with 10 posts a day. I have 5 referrals and they are all inactive. So my referrals are not helping out my earnings.


• Canada
20 Jul 07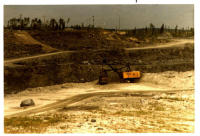 I only made about 40 cents a day. I guess that is what I haven't. I have tried to get referrals, but no such luck and uploaded one photo. I am writing a novel and I do not get paid for doing that. I am getting so disappointed.



• Hungary
20 Jul 07
I made 5 cents in the first two days (I just joined)

• Malaysia
20 Jul 07
i have made $8.45 since i joined mylot half year ago.it's just only a bit because sometimes i was lazy to posting or response to discussion.i have seven referrals,but no one of them is active here.i'll try to get my first payout next month.


• United States
20 Oct 07
I only make a few cents on average, unfortunately I have no referrals!

• Canada
22 Jul 07
I have seven referals. I make between $0.50 and $1.00 a day, depending on how much time I have to be on here, and how much time my referals have to be on here. I find I am on here less now that I am in Arizona on vacation.

• China
21 Nov 07
I earned $0.05 within two days.it seems very little.but i am quite exciting.Because i am not very busy during my work time.thus i have some time to read our contributions and send some comments.Mylot makes my life fruitful.and i hope My English can be improved greatly here.:)