I love my little baby nephew. so cute. Favoritism.... what do you think???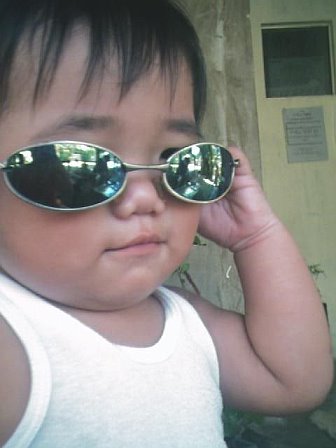 Philippines
July 20, 2007 11:50am CST
my little nephew is quite a bundle. he a year and a half, runs around and screams a lot. He loves to play with lots of different kinds of balls and throws things up when he wants too. I also have a niece but I think I kinda prefer my nephew. I dont know maybe because he is cute or maybe a baby lust... hmmmm... how about you any favorite kid?
2 responses

• India
20 Jul 07
There is no doubt about children that they are so cute and funny.They can make a angry person laugh...