Premonition

Australia
July 21, 2007 7:42am CST
Tonight we watched Premonition with snadra bullock and was a little disappointed with it.... it was not as good as the trailers showed but still it was ok.... what does every one else think about the movie or any other current movies being shown in australia at the moment gives us your thoughts and ideas.
3 responses

• United States
1 Aug 07
Well, I started watching it last night and was really unable to finish it. It starts out really slow and I just couldn't get into it. I love Sandra Bullock, but this really wasn't one of her best films. I don't think that she does well in the genre of movies. I was quite disappointed because I thought it would be really good. Maybe I can finish it, I don't know.

• Canada
21 Jul 07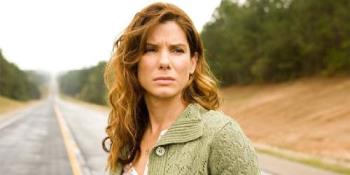 Thank you for the heads up on this movie I really wanted to see it, from the previews it looks really good. But I know that that is not always the case. I have always enjoyed movies with Sandra Bullock and I hate when the show is a big disappointment.

• Philippines
1 Aug 07
I live here in the Philippines but I've already watched the movie.. Yap I gotta agree that it is just an average rate.. It didn't made any great impat on me though some scenes caught my attention.. Its just sad because its a come back movie for Sandra and yet it didn't made a great impact on the viewers..