Houston, We've got a Red Planet!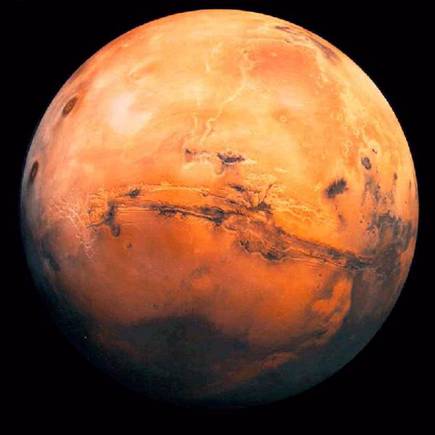 United States
July 21, 2007 3:32pm CST
Mars, known as the "red planet" will be the closest to Earth as it has ever been in at least 5000 years...this month and August! This phenomenon will reach its summit on the 27th of August (mark your calendars) at which time it will be the brightest light in the night sky next to the moon itself. As a matter of fact, it will appear to our unaided eyes as the same size of the moon! this is going to be Spectacular! This may never happen again in tens of thousands of years, how fortunate we are that it will occur in our lifetime! wooohoooo! click on the picture to read about the times it will achieve its zenith during august.
7 responses


• United States
22 Jul 07
Wow Modestah. Thanks for the information. I will certainly be outdoors attempting to see Mars! Seems I always forget when something like this has been announced.I will go right now and place this on my calander that hangs on the refrigerator. We live by that calander. All appointments, trips, and anything else important is on there!

• United States
22 Jul 07
sweet-time to break out the meade :) i'll have to mark this down or i'll forget about it. but i've been meaning to take out the telescope,this will be a good excuse to take some pictures also.

• United States
22 Jul 07
Wow this does sound very interesting - now if I could just find my calendar, I know it's in a box someplace in the house, or at least I think... Seriously I am going to try to remember this as I would love to see it.

• United States
22 Jul 07
Thanks for alerting us to this. I had not heard about it yet. I'll be watching. I've always enjoyed watching the stars anyway. I used to lay out on our barn roof and watch for falling stars. I had a chart of the constellations that would glow in the dark, so I spent a lot of time trying to figure out where they all were. It will be fun watching for Mars. Thanks.