Hilary Duff

July 22, 2007 6:23pm CST
Heyy everybody! What do you guys all think about her? I'm going to see her live in concert in 8 days (on the 30th of July, 07) and I am so excited because she is one of my favorite artists around. I have every single one of her cd's and lots of posters of her, ahah! So what are your guys' take on her?
2 responses

• Malaysia
23 Jul 07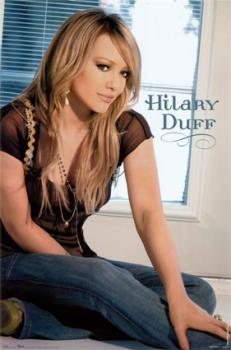 wow you're so lucky, you get to go to hilary duff's concert! i think she's awesome! she's wonderful as a singer, actress and an individual. she's one of my favourite artists too. take lotsa pictures yeah? have fun at the concert!!

• Philippines
23 Jul 07
I really like her, i watched her grown. Your so lucky to be seeing her on concert. Hillary Duff is very beautiful in her own way, i like her on Lizzie Mcguirre, she is so petite like me.