Nadal

5 responses


• Pakistan
28 Jul 07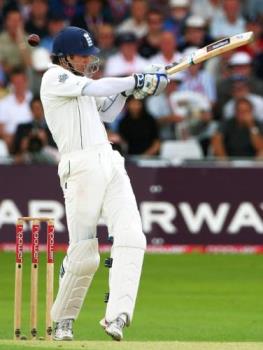 The best player currently, and thought as one of the legends of tennis, is Roger federer. He is simply awesome, he has all the shots in the book...And The only player who gives tough time to federer and also has a good win-loss ratio against him is one and only rafael nadal.. He is young, energetic, fittest guy and currently 2nd-best ATP player.He has won three French Open titles and is improving very rapidly to compete with roger...

• Kuwait
14 Jan 08
wow, i realyy like him nadal is my favorite in mens, and in women is hingis, venus,sharavoba.

• France
14 Jan 08
Federer is the best active player. Nadal is a extraordinary player that relies too much in his physical strength. All he needs to do is keep the adversary in the base line exchanging balls until his yelling and his strength gets the job done. He still young and developing, let's see where he gets.

• India
26 Jul 07
m dont regular watch tennis matches not have much idea about players but still i love the game of martina hingis,.......she play with lot of potential.......and full of enthusiasm........she achieved a lot in her career........when she was at peak...........i really njoy watching her game.......