Near summit trek photo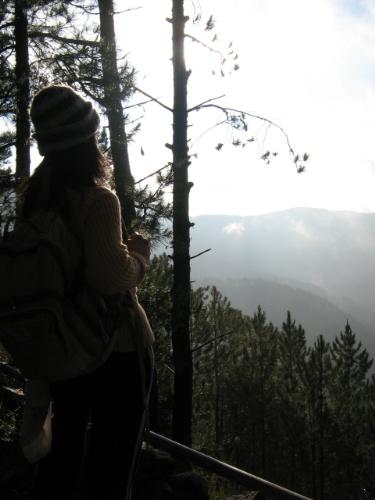 Philippines
July 27, 2007 6:04am CST
This photo was taken when my friend and I went hiking in the Philippines second highest peak, Mt. Pulag. We are newbie hikers and we had the gall to go trekking all by ourselves, LOL! But anyway, at least we were able to hire the helpf of a guide. So we're not that quite at a loss:P But as it is, we were not able to reach the summit of the mountain because of bad weather and time constraints. We left the ranger's station around 1am so that we would be able to reach the peak in time for the sunrise. However, halfway through the summit, it rained very hard that we had to take shelter. It was raining for one hour straight that we were discouraged to push through. Have we been not pressed for time, we would have gladly waited for the rain to stop and then continue with our trek. Pity. We had no choice but to climb back down, vowing to return for the peak the second time around.
1 response

• India
27 Jul 07
it feels sad when we can't make it even after been so near!! never mind, better luck next time. the pic is awesome. it has some melancholy in the waiting. good luck

• Philippines
28 Jul 07
Yup, it does. We were just three hours away when we had to turn back. Really sad. Anyway, there is always a second time. Thanks!