20-20 cricket

India
5 responses

• India
28 Jul 07
hmmm....... they already play their oneday cricket as 20-20 cricket do i dont think it will be a problem for them to sustain that runrate for just 20 overs. the shorter the game the more importance of power in which the ausies are supreme. But its also that the shorter the game the more uncertain it can become, so u never know!


• Pakistan
4 Aug 07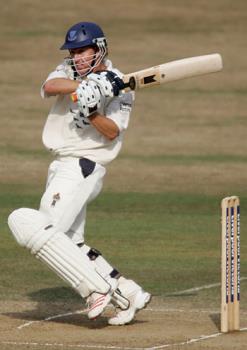 Yes, Australia is the most balanced and fittest team in the world right now. They have shown what they are capable of by winning third consecutive world cup without a single loss. In few 20-20 appearances, they have also made the mark by scoring the highest total runs in an innings.... So in my point of view, australia is definitely the winner on paper. m saying 'on paper' because 20 20 is a very strange game, its total unpredictable. A few deliveries, a blunder, can change the whole scenerio. So, let's hope for the best. It will be mouth watering to see this first 20 20 World Cup..

• Australia
1 Aug 07
Yeah of little faith. Of course tha Australians will do great. Aussie Aussie Aussie Oi Oi Oi

• India
30 Jul 07
Australia is a great site and showed their potentials before not only in a one day international match but also the 20-20 making more than 250 runs in 20 overs against England in 20-20 cricket.I believe that Australia cricket team is more good when they play 20-20 cricket as the record also suggests.Most of the Aussie batsman are attackers and can show their potentials against and bowling site whereas their bowlers are also suitable for 20-20 cricket as they ball most of the delivaries in perfect line and lenght causing most of the batsman to struggle.So,I think Australia has got great potential of winning the 20-20 cricket world cup.