when will they retire?

Philippines
July 30, 2007 9:53am CST
when do you think old guys like ric flair and shawn michaels call it quits. I mean, they have been in the wrestling industry for many years and they obviously have past their prime...
3 responses

• United States
30 Jul 07
I had heard that ric flair was going to retire this year sometime. I hope shawn michaels never retires, I love him.

• United States
31 Jul 07
Well I heard that Ric Flair will retire after Wrestlemania next year but I hope he dosnt because he has been pretty good on smackdown and ive liked him a lot more since getting drafted also if guys like hogan can wrestle I think flair can to off course even though I dont think he will retire after wrestlemania I think he will be on a contract simular to what hogan was just wrestle on big pay per views such as summerslam and wrestlemania.

• India
1 Aug 07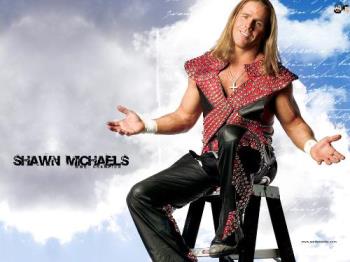 Ric Flair should retire, i agree but you can't say the same thing for Shawn Michaels. HBK is still one os the top most wrestlers WWE has in its roster. If anyone calls HBK to quit then just have a look at Undertaker, he has been there even longer than Shawn but still he can beat the best and one can't differentiate between these two top class wrestlers.

• United States
30 Jul 07
Ric Flair needs to retire now. He made a good living from wrestling, but its time to hang it up. Shawn Michaels I think still has some wrestling to do and he is well liked b fans. There should be a limit to how many years some one can wrestle, it must take a toll on the body.