Ur Mobile??

Pakistan
8 responses

• Switzerland
1 Aug 07
I am using a Sony Ericsson T610. I had it since I for nearly three years now. It's got a camera and has bluetooth as well. I actually want to have a new one, probably a nokia phone or a BlackBerry.


• Pakistan
31 Jul 07
Hey How much K800i cost u?? I just wanna ask you, i also wanted to buy a sony ericsson mobile set, but my friends said that they are not much durable. They will break if fell on the floor. what uyou save to say about this??

• India
15 Aug 07
i use nokia n 70 m its a good mobile with lots of features its camera is great and it has got 20x zoom with great sound output.

• Malaysia
31 Jul 07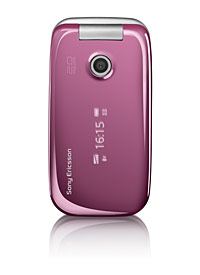 currently i'm using sony ercisson z610i, the colour is rose pink. i love it because of it's look and because it's pink, which is my favourite colour, lol. the features are great, it has all the basics stuff and 3g, one of the downsides is that the camera doesn't have flash and auto-focus T_T ..and i wish the phone has the beep once ringtone mode like nokia.. .

• Philippines
31 Jul 07
Nokia 7390, great phone, 3G capable, 3.2mp camera, music player, superb lcd display and above all, stylish!

• India
31 Jul 07
well im using sony ericsson's w700i. its a gr8 phone. has a 2 mp camera, good sound clarity, though the volume is low. has around 200 sms saving capacity.

•
31 Jul 07
Well, right now I'm using nokia 6681. It is really great mobile. It has camera of 1.3 megapixel. I think it is pretty good for mobiles and it has also got huge storage. I was provided with the external phone memory of 128 mb. And it is really more than I really need. I just happen to use the half memory with the different kinds of themes stored in memory card, songs, and some of my saved sms. It is pretty good mobile.