why do we yawn?when do you yawn?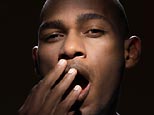 Philippines
9 responses

• India
31 Jul 07
We yawn when the oxygen level in our brain goes down and by yawning we push more oxygen in our brain. It also happens when we are tired,hungry(low sugar levels in body)or just bored. Yawning is also very infectious - I wish smiling was as infectious as yawning.

• Philippines
31 Jul 07
seems you're a biochemist...


• Australia
31 Jul 07
For some reason, yawning seems to be contagious, just try not to yawn once someone else starts, lol! When I started going out with my wife, she always used to yawn, until I asked her whether I bored her(lol), and she confessed that she was nervous, and tended to yawn more at these particular times! At least she learnt to yawn less, lol!

• Australia
31 Jul 07
I yawn when I am sleepy too, I also have the same thing as you, when I see someone yawn it makes me yawn too. I think most people have this but I don't know why.



• United States
31 Jul 07
The most plausible explanation, and the one that is taught in medical school, is that we yawn because oxygen levels in our lungs are low. Studies have shown that during normal, at-rest breathing, we don't use anywhere near our lung capacity; for the most part, we just use the air sacs at the bottom of the lungs. If the air sacs, called alveoli, don't get fresh air, they partially collapse and the lungs stiffen a bit. As a result, it's believed, our brain prompts the body to either sigh or take a yawn to get more air into the lungs. http://www.msnbc.msn.com/id/3076713/

• Philippines
31 Jul 07
I onced asked this question to my biology teacher and she said that we yawn because our brain is lacking of oxygen and have you noticed that when you see somebody yawns, you also yawn sometimes?

• Philippines
31 Jul 07
Man, you've beaten me on writting about this topic. Hahaha... I was planning to tell people that we yawn whenever we see people yawn also. But anyway, I'm just gonna give you hint why people yawn. It's our natural reflexes working to expel the piled up CO2 gas in our lungs. We usually yawn when we don't have much to do, or when we're idle. That's when CO2 gas builds up in our lungs. To expel them out, our brain signals a reflex that makes us yawn... So there... I hope it helps...