My is having a Shrek the Third birthday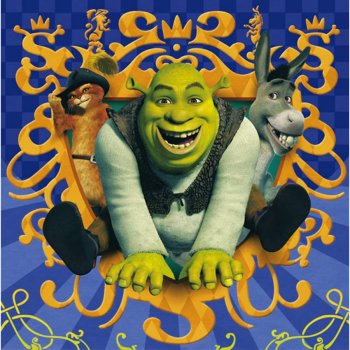 United States
8 responses

• United States
5 Aug 07
This year was the first time we actually had a theme. He turned 3. We had an Elmo party. Elmo even came to visit. My daughter's friend calls my hubby Shrek for some reason LOL I hope your son has an awesome time!!!! Happy Birthday!!!

• United States
19 Aug 07
Oh that sounds darling. I haven't seen Shrek 3 but I loved the first two so sure I will this one also.

•
14 Aug 07
lol i bet he is sooo exited? they always seem to be at that age lol its good!

• China
4 Aug 07
What a lovely child! Why don't u upload some photos of him, let's see.


• United States
31 Jul 07
Aww that would be soooo cool! He would love that. Would be interested to hear what you did for his party, I wouldn't mind doing something like that for my sons' birthday next year - hope you have lots of fun and posts pics I adore Shrek :)

• United States
31 Jul 07
How appropriate, Shrek 3 for a third birthday party. I hope he has lots of fun. You too,mom. Maybe someone should give me a Shrek party on my birthday later next month as well.LOL I am monstrous at times.