Who Is Your Favorite Character on Smallville, and Why Do You Like Them?

United States
July 31, 2007 9:17pm CST
Who do you like best on the program Smallville? How did you arrive at your choice? Do you really like the character, or do you actually like the actor that plays that character? Please give reasons why you made the choices you did.
4 responses

• Philippines
15 Aug 07
ahmmm.. i think lex.. he is so cool and i like his bald head!! hehehehehe...

• Malaysia
2 Aug 07
I like Lois. She cool, simple and sweet.

• United States
3 Aug 07
I like Lois, too. I think I relate to her more somehow. She is sweet and tender, but can also be very tough when she needs to be. Good choice! :)

• United States
1 Aug 07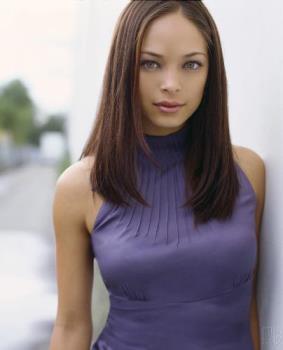 My favorite is Lana both because of the actress and the character. On the actress side Kristin is just a beautiful woman and I love watching her and she is becoming a fine actress which can be seen by her development over the series. In the first couple of seasons she was very young and even still had a young girls whispery voice. Now she is a woman with a more mature voice and confidence. On the character side some of the same type development has been done with Lana going from innocent and perhaps timid in some ways to much more mature, worldly and confident. Lana is now standing up to Lionel and Lex and is able to accept Clark's secret.

• United States
1 Aug 07
I think Lana plays her character well, but there's something kind of irritating about her. I think it's the way she kisses. I don't know, whatever it is, she kind of annoys me a little bit. I do agree with what you said about her character developing during the series. I think most of the characters have, at least the ones that were fairly young when it started. Thanks for responding! :)

• United States
15 Sep 07
I like the person who plays Lana, and the character herself. Mostly because she is asian lol. She's really beautiful too.

• Philippines
16 Sep 07
Well, i like alot of people there... first, tom wellling... i like his way of portraying this vesion of clark..hehe.. i really have been watching alot of differnt clarks...(lois and clark, even chris reeve)... second, chloe, for being so faithful sidekick and she doesnt let her love for clark stand in the way. Allison mack is one of the many gifted actresses out there third, jonathan and martha kent, i like john schneider and annette o' toole's portrayal of being a father and mother figure. It sure does make me wish i have great parents like them who will support and stand by me, no matter what. fourth, lana, i like her being her, especially her eurasian roots fifth, lex, cool lex being played by mike rosenbaum...way better than the movie ones... though john shea is also good but lex of smallville is way suave and there is the veneer about him