Dance like no ones watching!

India
August 1, 2007 1:05am CST
Dancing has been my first love. RIght from childhood, i have been in the groove attracted by every foot-tapping music. I have taken formal training in dancing-indian classical dance as well as training taken from Shiamak Davar's dance academy. But seriously i am a believer that you dont require formal training in dancing to move that leg...you should dance like no ones watching and forget about what looks good and why not. You should definitely try closing your eyes and dancing ...trust me! you will enter a space of your own, unguarded and free of prejudices. Dance is my resort of forgetting by worries and releasind the stress...my effective stress buster weapon... please let me know of your experiences of dancing with your eyes closed...just dont stumble and get hurt;-)
1 response

• United States
1 Aug 07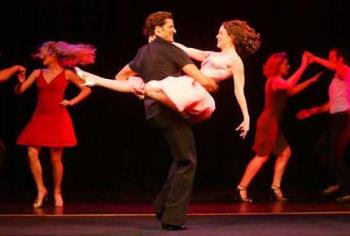 Some people need to close their eyes to feel the music and learn how to dance to the beat. I was one who was born to dance. I don't dance as much as I use to when i was growing up but I still love it. My family and I went to a wedding this past weekend and was upset that the music was not for dancing. What kind of wedding doesn't play dance music. It was putting us to sleep. I got more exercise running after my daughter that night then from dancing.

• India
2 Aug 07
Wedding with music not for dancing...i can imagine what you must have gone through... i hope i dont go through a similar situatiom;-)