how many times a week...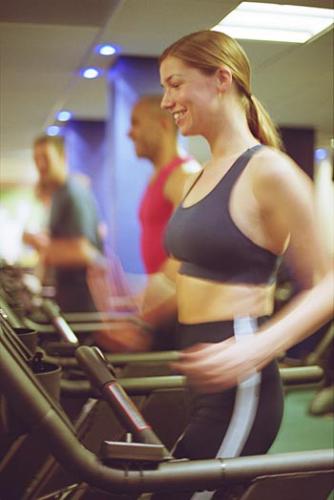 Romania
August 1, 2007 4:27pm CST
do you go to a fitness club? how many hours do you exercise there? how important is fitness/exercises in our lifes?so let's talk about going to a fitness club, advantages and disadvantages
5 responses

• Romania
2 Aug 07
I don't go to any fitness club. There are many activities that can keep you in shape without having to pay for them. There are many exercises you can do at home without using mechanical installations. Running is also a very good alternative.

• Hungary
27 Aug 07
I agree momently. I do exercises every day at home. For free :)

• Pakistan
4 Jan 08
Yes I do go to a fitness club six times a weak I mean leaving sunday, and exercise for about an hour. Exercising is really beneficial for health. It keeps you fresh the whole day. I am really concerned about fitness. I am focused to Body Building (building muscles). Exercising is full of advantages I dont think it has any disadvantage but in building muscles you should have prober knowledge and techniques or it may affect on your physical appearance

• Brazil
5 Sep 07
Oh, and there is one more thing: I do this 4 times a week: on Mondays, Wednesdays, Fridays and Sundays.

• Brazil
5 Sep 07
Well, for a matter of saving, I don't go to any fitness club, but recently, I've made my own house a fitness club. I do 300 weight liftings a day: 100 standing, 100 lying and 100 back, 50 push-ups, 20 triangle push-ups, 100 crunches and running. I can guarantee that results will appear slowly, but they will.

• Sweden
5 Aug 07
last year, i went to a fitness club and enrolled myself for 3 months. i go there and do my scheduled exercises and routines everyday. atleast an hour or two each day. it kept me feel so good inside. i feel a lot healthier and better. and since my body was in perfect shape, i feel more confident, too. anne