Is it wrong to dance?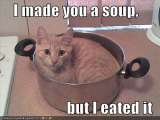 United States
August 2, 2007 10:20pm CST
I grew up in a Southern Baptist Church. I was taught that it was wrong to dance. I don't all together agree with that. These days there are a lot of dances that are just..well...nasty. We all know that. But I think if a husband & wife dance then it is OK. I wouldn't dance with anyone but my Husband or my kids. To me dance is privet, to be done with my famly or God. It is a part of me that I don't share with just anyone. How do you feel about dance?
7 responses

• China
3 Aug 07
Dance is a way to relax our mind and body. I think that it is a very good way to exercise. But I seldom dance. I feel shy to dance with another lady except my wife.

• China
11 Sep 07
Hello, nice to see you around again. I haven't seen you for many many days and I miss you, my good friend. How have you been doing? I am happy to know that we think the same about the dancing partner we choose.

•
3 Aug 07
Oh my goodness - I really do learn something new every day on MyLot! How on earth can dance be wrong? It's a beautiful, fluid, graceful motion, that shows and portrays our emotions. Innocent little children dance wih each other - they are having fun and expressing their joy of living. They dance and jump for joy. So how can anything so simple be "wrong"? Here in the UK schoolchildren are taught dance - it teaches them balance, poise, co-ordination, grace, and some of the social graces. And most ittle girls have ballet lessons - it's part of growing up. I dance a ot even now. I go out dancing with my girlfriends on a girls' night out, I dance with my partner, I get on the dance floor with my family and dance at family reunions, and I dance wth my work colleagues (male and female) and work Christmas parties and social events - why, I even dance around the house and sing to myself while I'm doing the housework. So my answer to your question would be - no - of course it is not wrong to dance. The only thing that's wrong here is the narrow-minded, bigotry of people who make something "dirty" and secual out of something so simple, joyous and ordinary. It isn't the dance that is wrong - just the minds of the people who read something into it that was never there in the first place.


• United States
3 Aug 07
no it is not wrong David danced before the Lord ! (2Sam.6:14-16 14 David, wearing a linen ephod, danced before the LORD with all his might, and David was a man of God


• United States
3 Aug 07
I love to dance. I dance all the time. I have the radio playing in my kitchen and before I know it I am dancing. I don't think that there is anything wrong with dancing with other people. I dance with my husband and with our friends~ both male and female. I have tried to teach my children that it is a very freeing feeling to dance. You shouldn't be ashamed of it, it is a fun way to get some exercise.

• India
3 Aug 07
no its not wrong to dance at all. and specially if u r dancing wid ur husband. its just dat some dance steps are a little vulgur and ppl dont like dat