Can Your Significant Other Anticipate Your Needs?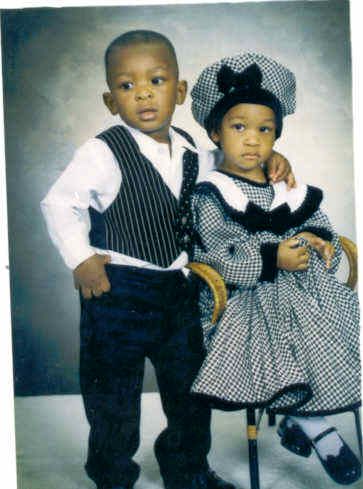 Turkmenistan
August 4, 2007 12:47am CST
When you have been in a relationship for any length of time, the other person should know you quite well. I was in a relationship where I knew a guy for 5 years before we lived together and then we lived together for nine years. We knew each other, believe me we did. After knowing someone for this long, you may run out of things to talk about, but really, nothing much needs to be said. They know exactly what you will say and do, what is worse, they know what you are thinking. They know how you like your everything. They could even write an ad and pick out your next love interest, if need be. Trust me, I have been there. They know when you are hungry, sick, sleepy, and frightened and they know how to tick you off. When you know someone this well, it can make a beautiful friendship or a mess. Can you anticipate their needs or are you putting them in the want ads?
4 responses

• United States
4 Aug 07
Question: why choose to spend all that time with an individual and not want to spend the rest of your life with them. Given the circumstances are great?

• Turkmenistan
5 Aug 07
It is a long story. But to share with you the cliff notes. He was an abusive child molester and I outgrew him. When we started dating, I was 15 and he was 25. I have forgiven him andwe have moved past that. We are good friends, but we have not seen each other for a long time. Right now, his health is declining, while he is caring for is ailing mother. I still care deeply for him and I want to be there for him as much as possible.

• United States
5 Aug 07
I was in a relationship for ten years and mine cheated on me.I just got tired and fed up and felt right out of love with him.We are friends now but the love like that isnt there anymore but like you said you do know the person like a book every mood their in and everything.

• United States
4 Aug 07
I've been with the guy I'm married since I was 13. I know him like a book, even when he thinks I don't pick up on stuff. He knows me to a science. I have 'the look' he says. My mad look.:P Ha ha! He knows that look well. We know what each other is going to say, what kind of mood we're in by body language, facial expressions, it jsut goes on and on. It's nice having that kind of communication with your significant other. He knows what food I want, what kind of clothing I would like, what colors to pick out in paint...all without having me around. It might not sound like much to some people, but to me, it's very special that he knows all of my little quirks and preferences.:)

• Turkmenistan
4 Aug 07
When you have experienced it, you realize how special it really is. There's this other human being who really knows you. To me, it is cool. Sometimes creepy in a nice way though. The guy that I was speaking of met me when I was 15 and even though this year made ten years that we have officially been apart, we still talk off and on. Lately, we have been talking almost every day. No chance of us ever getting back together, but we are friends and it is nice to me.

• United States
7 Aug 07
When my husband had this stroke he change and so did I. Now we are two different people. I can tell some of the things he is thinking of but not all. I know he cannot read me because of his stroke it keeps us guessing.

•
5 Aug 07
My husband and I have been friends for two years before we got married. Now, we're almost 6. There was a time when I thought I knew him all too well. But recently, I discovered that there are still a lot of things that need to be discovered. Even the basic needs that I know of, it still needs constant validation. Like, my personal needs vary from time to time, so I don't want him to address to my needs base on the previous circumstance.