HIGH School or College???

Philippines
5 responses

• Philippines
8 Aug 07
For me I enjoyed college life more. Even though it was already serious business, I still got to enjoy it because it is the time where i became more exposed to academic and sport activities that really gave a stong experience that I still carry until now. During college, I got the opportunity to join Debates, quizbees, cheering competition, drawing competition, and I even join the search for Mr. Goodwill for our college. I end up first runner up and I was proud of it. It was really fun especially that I have my friends with.



• China
6 Aug 07
I prefer college days when it is much more relaxing than high school days. It is very boring to have even classes on weekends. You always feel so stressful as a high school student as you have to prepare for the college entrance examination. College days are much happier and relaxing especially when you are at the end of college days and before you go to look for a job...

• Philippines
4 Aug 07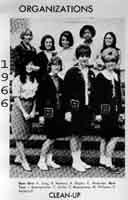 I enjoyed high school. since we were not thinking about lots of things, we were relax and enjoying the moments, when college came I was becoming serious as I want to become and graduate with highest honors.