have you watched ratatouille?

Philippines
August 6, 2007 4:11am CST
have you watched ratatouille already? how do you find it? i find it very funny and entertaining. i love the film. ive watched it twice. its funny how a rat would love to cook and became a chef at the end. just wondering if you would really love to eat a food when you knew it was being cooked by a rat.. heheh
7 responses




• United States
6 Aug 07
The movie is getting great reviews, but after seeing several trailers for it I just cannot see why. It is s stupid premise and looks so awful! I will never plan to watch it...heh.

• Malaysia
6 Aug 07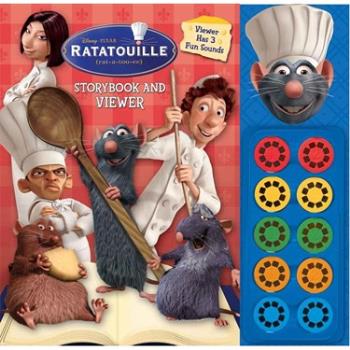 hey gervoj!I haven't cos it's not out in Kuala Lumpur yet!But I'll watch the premiere!And that's soon!I'm glad you've watched it and thanks for not spoiling it for me.I like cats but rats are alright as long as they're hygienic like the chef rat.Cheers!

• Philippines
6 Aug 07
hi there! ;0 i havent watched ratatouille yet, but im planning to. my friends have watched it already and they were all raving about how cute it is. lolz. well, guess i'll just see for myself! :) thank you and good day! :)