how do you judge beauty at your point?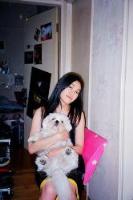 Hong Kong
October 26, 2006 4:20am CST
1 response

• India
11 Dec 06
I think every individual has his own way of judging beauty. we all have a different preference and liking for the different physical features that go into defining beauty. for me it is always the skin which counts first and secondly the eyes.but that is about the physical beauty and my emphasis is generally more on the beauty of one's character and personality

• Hong Kong
11 Dec 06
thanks for answering my question seriously,Best response for ya.