Where is the banner for mylot advertising?

United States
August 8, 2007 7:33am CST
Hi friends Do you know where i can get the mylot referral banner? i do not know much about making own banner so it is convenient for me to get a referral banner for myLot. I have some banner credit in a good site but I want to advertise Mylot there and as I dont get a banner for it I am just waitig to start my adverts there. The contest winner banner were there for using in ad but now i can't get them either. is it a problem only for me? Or if anybody can help me to make a banner then I will be happy to share my ad with you. Thanks
2 responses

•
8 Aug 07
You can go here and pick the size you want. There are also directions on how to use them on this page as well. http://www.mylot.com/o/bannercontest/bannercontest.aspx

• India
8 Aug 07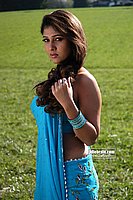 hey friend how to get them ....and how to upload them ...please tell about them...i am still waiting for your reply..