Depressed and alone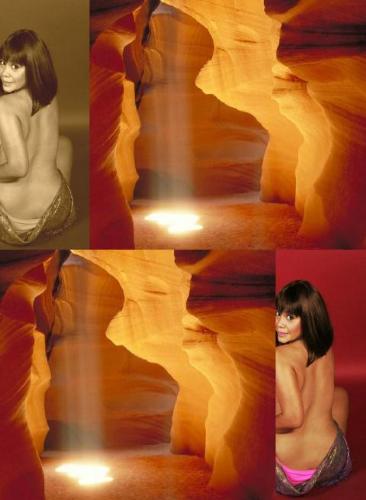 Philippines
August 14, 2007 8:04am CST
It is such a pity when you decide to love someone and it isnt reciprocated. When you don't receive with the same urgency as you give. when can i find a lover who could fulfill my desires and love me as I am with all my flaws and weaknesses...I am crying on the inside.
3 responses

• India
12 Oct 10
Most time, its my work..with ontime deliveries and work loads. I try to divert mind on music and i feel better. We need to manage depression, as it is part of life in busy world. But if we concentrate, we can manage it. I does it through my yoga, listening music and going out on vacation.

• Philippines
19 Aug 07
its somewhat true that love is greater when the person you love, loves u back. but have u ever thought of loving without no condition? no boundaries? no expectations? it feels greater .... because u somehow discover things for yourself. love comes.. love is patient as it will alwys be. jst be patient and it will jst come around.. not " mr. perfect" but jst sumone who is "perfectly right for you".

• United States
14 Aug 07
It is a wonderful thing that you can actually still say that you can LOVE! :) Some people will allow their ability to love to fade, especially when they become alone for whatever reason. In Life, there will be periods of loneliness and isolation... it is inevitable because of the Nature of our Lives. We can choose to dwell on the the "sadness" of these moments, that is our Power of Choice at work, it may seem like we are weak, but it is a Power... an Emotional Power... which is as valid and wonderful as any other Power in our existance... You, Lavendergirl, still have LOVE with you, and it's best to keep it ALIVE and growing because of this wonderful fact: Loving people, eventually will find other Loving people, but only if the "Signals" are Loud, Clear and True! :) Do not be tricked into hiding your LOVE under a cloud of "depression"... that is exactly the wrong thing to do... Depression os also a valid State of Being- especially when you use Depression correctly: "Slow Down- It's time for Non-Action and Introspection" and a Gathering of Strengths... Praises, to you for keeping your Love alive, Lavendergirl! Because that means that your are instinctively smart and wonderful... with a combination like that, you are bound to be successful in getting the kind of LOVE that you really deserve... all other kinds of "love" simply aren't meant for you at this time. Here's a link to a website with some Good Advice: http://www.softshoulderadvice.com/ From people all over the world about Love and Life and all that Good Stuff! :) May Joy, Abundance and Peace be with You and Yours and May Blessings Abound! http://www.lavendergirl.youaremighty.com