30 years Ago The King Passed Away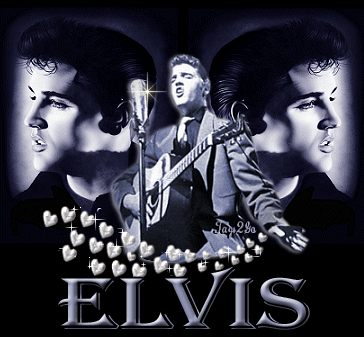 Australia
August 15, 2007 6:48pm CST
Who can believe it is 30years the Elvis Presley passed away, oh what a beautiful man he was. Where were you when you heard of his passing, how did if affect you. I remembner waking up here in Australia, my alarm clock is st to the news, I couldn't believe what I had heard, I always loved Elvis even as a very little girl I thought he was beautiful, for some reason we think someone who has made such a big impact on the world could possibly die...I was absolurely devastated, I just pulled the blankets over my head and cried. I had to go to work later that day with puffy eyes...how did Elvis's death affect you????
3 responses

• United States
21 Jan 08
well i obviously wasn't alive then, but i am big fan of elvis. i hate it that i wasnt alive to see him alive. everyone loved him, it does seem strange. i was the same way when steve irwin was killed. i was devistated and depressed for a week. i couldnt believe such a wonderful, lively, caring man that was loved by everyone could die. especially the way he did. how weird was that?

• India
20 Aug 07
I was not born at that time i'm 22 currently so dont know much abt him

• United States
16 Aug 07
I was only 3, but I remember that people were sad about it. It was also the day that we moved to our first real house, so the whole atmosphere was pretty strange to me. I think it was a few years later when I actually learned who Elvis was, and noticed the impact that he'd had on people.