Is Anyone Else out There Annoyed with Those Pop-Up Ads on TV?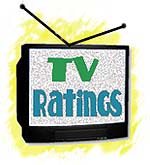 United States
August 15, 2007 9:59pm CST
I can hardly stand watching a show anymore because of the pop-up ads that most stations do. It is especially annoying when someone is speaking another language, and their ad covers the translation at the bottom! Have you experienced any weird situations like this with the pop-up ads? And do they annoy you as much as they do me?
1 response