what dimsum do you like most?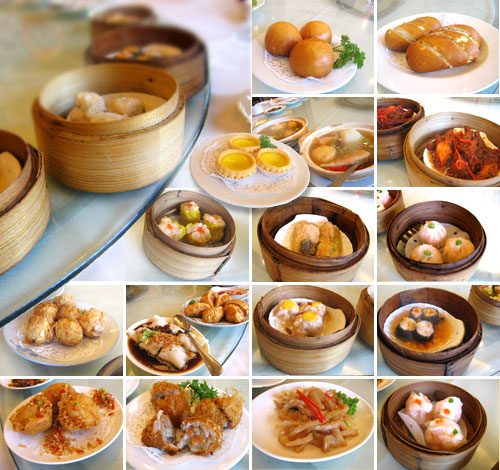 Philippines
August 17, 2007 7:01am CST
i have eaten many kinds of dimsum like tarot cake, radish cake, siomai, siopao, chicken feet, steamed pork, prawn dumpling, sharkfin siomai, steamed squid with garlic sauce. i like them all. but especially the radish cake.!! Do you like a homemade dimsum. can you make one and create your own recipe?
3 responses

• Malaysia
17 Aug 07
I like the "White Cloud Phoenix Talon" or known as Fung Zau. Chicken feet marinated with black bean sauce, and it is plain steamed chicken feet serve with vinegar dipping sauce.

• Philippines
18 Aug 07
ummmm.... i love all of the choices there is. i love dimsun and with chili garlic sauce.

• United States
18 Aug 07
The only thing on your list that is available near my area is basically seasoned pork. Most of the local Chinese restaurants grind the pork, add other ingredients to enhance the flavor, & wrap it in a noodle skin. If I go into the right areas populated by Chinese, there are a few places that you can get chicken feet, prawn dumplings, squid, & a few other things. I have not tried making my own, basically because of time constraints, & the needed ingredients are not even available unless I take a long trip to the right place.