Which do you think is better Les Miserables or The hunch back of notredame?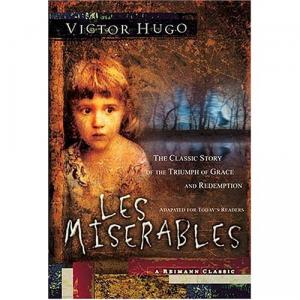 Philippines
August 20, 2007 9:26am CST
Between Victor Hugo's books which do you like? I mean, booth of them are emotional and can make you cry but which do you like best?
3 responses

• Philippines
19 Sep 07
I read Les Miserables after graduating from college while waiting to be called for a job... and i must say... i fell in love with the book... it is for me like the number 1 best classical book of all time... i haven't read the hunch back of notredame but i saw the movie... i hope i get the chance and time to read it so that i can compare between the two books...


• United States
28 Aug 07
les miserables was the first and only ever book my bf has every brought me. i haven't read it yet and it has been a couple of years now. i have seen the movie based on it and it's actually really good. seen the movie too for the hunch back of norte dame. what do you think is better?