What do you think about the 22nd Kadayawan Festival?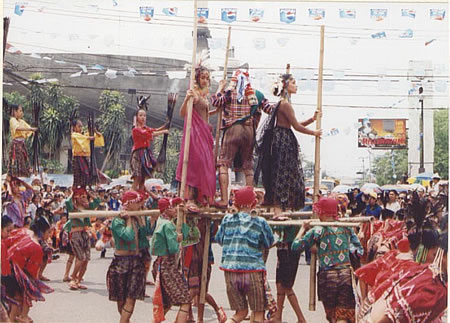 Philippines
August 20, 2007 10:01pm CST
I think that it's not as fun and exciting as it was last year. Last year, the indak-indak was really something to be proud of and i really regret that i was not to bring my camera before. i thought that the present kadayawan would be as good as before so i prepared my camera but i was really disappointed. The night scene was also boring. last year, they have different bands performing at almost of every corner of the downtown area and the crowd can just walk from one performance to another. Now the bands are scattered in different places so it's difficult to watch all of them in one night. The floral parade was also not as good as before. Anyway, one good thing about the recent kadayawan was that the lumads of davao were given a chance to showcase their culture to the public. And that is really what the kadayawan was all about However, i would really appreciate it if they also bring the jest from the previous kadayawan and at the same time honor the lumads. I think this is not impossible to do. And hope that this will be done next kadayawan.
2 responses

•
21 Aug 07
I didn't witness the Kadayawan last year but I think this year, what happened was that due to the 2 holidays in between the weekend, most residents from Davao City went on vacation. So there were less people participating in the activities.

• Philippines
22 Aug 07
Last year, they invited participants from other provinces in Mindanao. Thus, there were more participants in the Indak-Indak. And because I believe they also have a bigger budget last year. This year's budget I guess is smaller because the City has to save for different infrastructure projects like the completion of the PTA park and the building of the bridge in Bankerohan.