How do you think Chelsea will fare this season in the Champions league?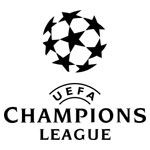 United States
August 21, 2007 12:47am CST
I think we will make it to the knockout phase of the competition but have a nasty feeling Barca will win it this time around.
2 responses

• Singapore
5 Sep 07
I think that they have a fair chance of claiming the title this year with the recent additions of Pizzaro, malouda, alex and belletti, we now have a more experienced squad that is hopefully better defensively in terms of dealing with european style play and we now have 2 very powerful centre forwards in Drogba and Pizzaro and i think that with our very strong midfield, we should have a good chance of pushing through and getting to the finals.

•
22 Aug 07
Chelsea have a much stronger squad this season and they have made some astue signings. I belive that if they sign Daniel Alves they will have a great chance