Is POD realy a christian rock band?

Philippines
August 21, 2007 8:25pm CST
Is POD really a Christian rock band? I listen to a lot of Christian rock music. I saw an article that tells that POD s a prophet of deceit. Please visit http://www.av1611.org/crock/pod.html
3 responses

• United States
22 Aug 07
I never saw them as a Christian band. Actions speak louder than words.

• Philippines
22 Aug 07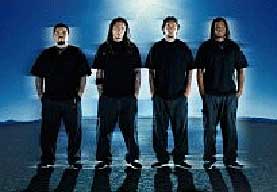 Yes pod is a christian rock band..:) I recently have been looking for Christian alternatives in rock and hip-hop, and P.O.D. is a shining example. So what they don't want to be labeled as a christian band, the message they convey whole-heartedly is of Christian ways and beliefs. I was originally skeptical about getting into the group because of their ties with secular groups, but someone has to be bold enough to go out there in the world and expose those lost ones to the truth. It's about times P.O.D. came along to combat some of the negative energy being pumped into the world by groups like Korn, Limp Bizkit, and others. Whether P.O.D. knows it or not they are deliverers of an important spiritual message. And furthermore I applaud their efforts, because they are not ashamed of the Word, even in the midst of less moral counterparts. I think we should all pray that P.O.D. doesn't fall from their standards by being in the company of their road mates..