The Showdown at the End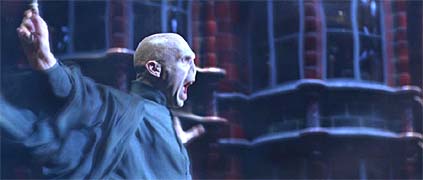 Denmark
August 23, 2007 2:35am CST
I was just reliving the Magic Battle between The Dark One and Headmaster D. and a thing springs to mind seeing it in the movie. Couldn't Voldemort have killed Dumbledore right there... there being no counter curse for the 'Kill' curse... We all know, Voldemort killed before, It should have been no Problem. Comments Please.
1 response

• Philippines
24 Aug 07
I think Voldemort tried to kill Dumbledore but he can't cause Dumbledore is equally if not more powerful than him... if you would read the book, Dumbledore did magic that shocked and scared Voldemort...

• Denmark
25 Aug 07
I have read the book, but only once at the time it was published. Couldn't quite remember the details of the battle, but I will take your word for it. If the Curse in fact takes a lot of concentration and will to perform, it would be a logical step to keep your opponent of balance and occupied.