Tom Brady's New Baby Boy!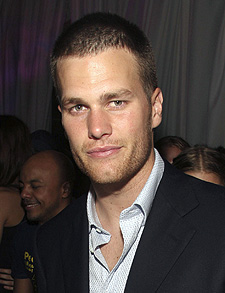 United States
August 24, 2007 5:22pm CST
I am so happy for Tom Brady and Bridget Moynahan. I just wish they would get back together and he would dump Gisele Bundchen. Hopefully they will reconcile and raise the baby as one big happy family!
1 response

• United States
27 Aug 07
I also happy for both of them. It was nice that Tom took a couple of days off to be there with Bridget and the baby (though nobody wants to confirm if Tom came just in time for the delivery). Reports said that the parents are leaning on Jonathan as the name for the baby. I know fans don't really have some say about what Tom wants to do with his romantic life, still I think fans and the rest of the New England nation want Tom Brady and Bridget Moynahan to reconcile and stay together. I have this feeling that Gisele Bundchen is not well-liked in the area. Anyway, I am really quite impressed with the way Tom played last Friday against the Carolina Panthers especially considering the flights and all the stress he had for the last couple of days. This just showed that he is really a professional football player that can separate his personal life with that on the field.