Do you bargain when you buy goods from the stalls along the street?

China
August 28, 2007 9:40am CST
sometimes you don't go to the supermarket to buy food or fruits ,or even some things you used daily,you buy from the stalls along the street.that means they can move from here to there. The owner we call them ---vendors,some of them are farmers or low-salary worker who do this to support their family. i usually by fruit there,the price are much cheaper than the market and the fruit are fresh.i don't usually bargain. i wish they can make a better living too. what about you?
7 responses

• United States
28 Aug 07
We have a lot of Farmer's Markets around here. They set up in empty parking lots, the fairgrounds or sometimes along the road. I enjoy buying at those because the veggies are very fresh and they have great prices. I don't usually haggle, I just pay what they ask. They are definitely cheaper than the grocery store.


• China
4 Sep 07
Usually I love to buy things in the supermarket. I love supermarkets with so many things on the racks for the customers to choose from. Therefore there is no need for me bargain for anything. They often have something on sale and you can always buy them without paying much. Supermarkets are always nice places for me to do some shopping.

• China
1 Sep 07
i would taste but no bargain,the prices are lower than supermarket,the fruits are more fresh.it is ok. the reason i want to taste is mainly becuase i once buy grape from a farmer without tasting,then i went home and found out that it was very sour,i can't stand it.


• Philippines
28 Aug 07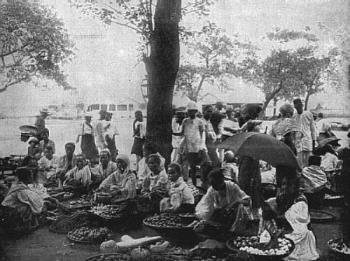 Yes I do bargain when I buy goods from stall along the street. I agree that their price is much cheaper compared to the supermarket. We have lots of streets stall here in the area that I live in, just outside the building of our apartment, most of the vendors already knows me and I still bargain with them.:-)