Natural Disasters, The Causes And Remedies.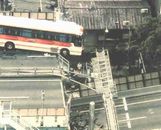 Abuja, Nigeria
August 30, 2007 5:56am CST
The rate of natural disasters in the world is increasing drastically by the day and it is becoming worrisome to all of us in the world today because nobody knows where and how it will affect you territory or country. Before i go further, i want to sympatize with the family of those who lost their lives in the bridge collapse in US, Tsunami in some part of Asia and earthquake in some part of Africa. Earthquakes, Tsunami, Flood, Bridge Collapse is the order of the day in the world today, what could have been the cause? does it mean the world is of age? or is it that the natural composition of the earth compounds have depleted like they say of Ozone layer? Your views are welcome!!
1 response