back to school drama, do we always have to buy new things for the kids??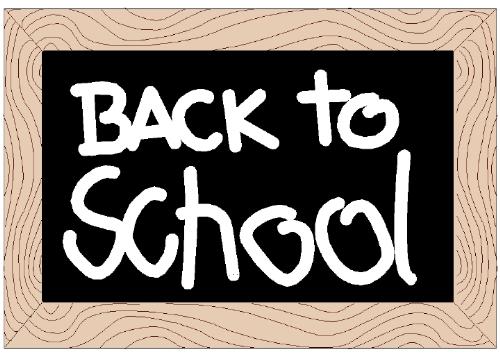 United States
August 30, 2007 4:54pm CST
Why is it that each year we have to get these kids new things for school. It seems like the index cards they have left over from last year are too small for this year. The binders that are hardly even used from the year before are not the right colors for this new curriculum year. I mean, some of us are single parents trying to make ends meet. Trying to make it in this expensive to live world, but do these schools or teachers care? I swear Ashlyn my youngest, needed everything new again this year. It's always been like that, but for some reason this year I'm a bit pressed for money and I am noticing the effect it's causing me. I'm already behind on Septembers utility bills and it's not even September!! I have one more day until September starts, and here I go with the DRAMA. Can anyone help me here. I know I'm not the only one going through this. Why is it that last years binders arent' good enought? Why do they have to be a different color or different size or whatever the technicality may be, why??? I just can't understand it. Then of course comes the part where they are teenagers now, and they need new clothes to start the year. I mean, I'm one that is all for uniforms, but unfortunately they don't go for that at her school. Yeah, make mom spend all her hard earned money. Who cares!!!??
1 response

• United States
30 Aug 07
I know what you mean. Fortunately, I don't have to buy my son any supplies yet, but last year I helped a friend consolidate the lists for her 3 kids. She needed 15 binders, 2 different types of glue (sticks and liquid), crayons, markers, colored pencils, etc Then there was a host of other stuff. Spiral notebooks in specific colors. Folders in specific colors. Plus all the stuff that they require you buy "for the classroom" like disinfecting wipes, hand sanitizer, tissues, etc. She skipped all the "for the classroom" stuff.

• United States
30 Aug 07
Yes, yes wiccania exactly. Not even mentioning those tissues and sanitizers like you said I spent $170 just on school supplies and those items purchased were not brand name items, they weren't elmer's glue, they were store brand glue etc etc, I can go on.. It's tough, and I give you a high 5 for helping out your friend, it is a big help. I mean, I don't want people to get me wrong, I value the teachers and I know they are doing the best for our kids, but have some mercy on our wallets.. Good luck with your son when he starts school :)