How to make friendship last fowever?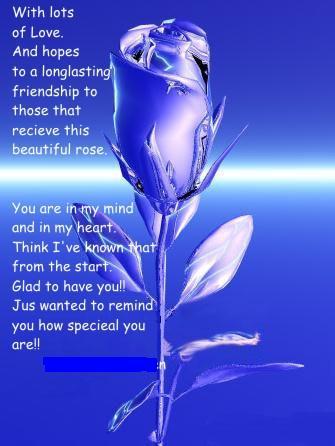 China
September 1, 2007 1:43am CST
What do you think is the most importan thing in making friends,In my opinion it should be one word"trust".what about you, you can use several simple words to express your opinion,thanks in advance, I an waiting for yor response...;-)
1 response

• China
9 Sep 07
In my opinion the most important thing we should do first is sincere,b/c no matter what kinds of friend we make, sincere should the first thing we should consider, Friends company with us no matter in our daily life or in our studies,They worth us treasure all our lives.;-) Wish our friendship last fowever!