An affair that make me fear very much!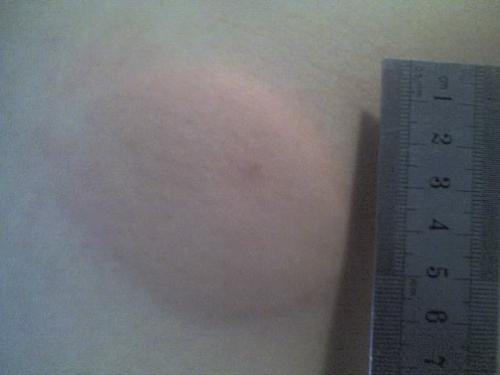 China
September 3, 2007 10:31pm CST
The blazing hot summer will lead to finish right away. The weather is cool many, took place the terrible affair after I arrive the open country stroll go home. My thigh is suddenly and very the YAN YAN .10 minutes hereafter grow a diameter contain deep red pimple of 6cm .I good frightened. Lucky of is 5 my leg of divases recovered from illness .You see or long lead the so big pimple? very terrible.
2 responses

• United States
4 Sep 07
Oh my, that pimple is huge! I wonder what it was that bit you.

• China
20 Jan 08
so strange ! i never see pimple of 6cm.. whatever, wish everything gonna well. ;) don't worry!