Hamsters, Guinea Pigs & Gerbils: Can You Tell The Difference?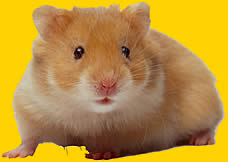 Australia
September 4, 2007 4:52am CST
Okay, this might be a stupid question, but I honestly don't know the difference between these three animals. I know that they supposedly all come from different sub-families, but I've seen critters before that I thought were guinea-pigs that were really hamsters or gerbils, and I was shocked! I used to have a pet guinea pig, and now I'm not so sure! =P So tell me: can you tell the difference?
2 responses

•
4 Sep 07
HiMaylck One thing I dpo know and that is Guinea Pigs have hair that sticks up on their back and it is quite stiff. They are also larger than Gerbils and Hamsters. I couldn't tell you a thing about Hamsters and Gerbils though, I think they are about the same size

• Australia
4 Sep 07
Thanks for your informative response, Kneeshka, I was wondering if anyone would help! =P I have heard this about guinea pigs' hair, although I have only had 2 guinea pigs like this in the past, and my other 3 all had soft, flat fur/hair, although that might just be different breeds, I suppose. Thanks again, and have a great day =D