What bothers you the most?

United States
September 4, 2007 12:28pm CST
Do you have something or a situation that is bothering you? Have you not been able to really talk about it? If so, feel free to vent about it here. We all have situations that are tough that we feel others do not get and we need an outlet from time to time. So what has been causing you a lot of stress lately? As for me, it is worrying about a lot. I have a friendship that is rocky right now, I do not want a certain person to come back into my life, I miss my mom, and many other things. I do not understand why people cannot be forgiving at times when they have known you for awhile. Oh well.
2 responses

• Philippines
5 Sep 07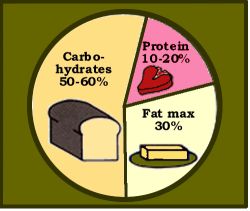 Your worry right now is about a failed relationship and the absence of your mother...that's understandable. Mine is more on my health since I was just diagnosed to be diabetic just a month ago. I'm on diet now and medications...checking my blood sugar every now and then...I have discussed this concern with my two grown up kids and my husband, and we understand that I could put it under check with a lot of discipline, and by strictly following my recommended diet. I'm also concerned that with my new position, I would not be able to live up to the expectation of my boss, who was the one who promoted me...but God knows I'm trying hard to...of course, I'm concerned about my husband's health although there's no immediate threat...Well, that's life...

• United States
4 Sep 07
yes, i do agree that people need to let out feelings of anxiety, isolation, loneliness and anger in order to decrease the tendencies of accumulating problems and stresses in life which will lead to a person's consequent emotional breakdown.. some of the major issues in my life as of now is about my peers. well generally, i am friendly and i can adapt to any kind of behavior or personalities.. but lately i found out that i tend to have an aversion with people social climbers.. see in my school, we have a lot of this people in school and i have a particular classmate who thinks shes so good and so right and so social even if her actions and behaviors convey the opposite. i found out that i cannot relate to this kinds of persons and even if i try i just cant hang out with the,.. well thats about it.. thanks for the nice discussion!.